Wall kits
Unlock your walls' untapped potential with a plug & play solar kit, generating solar energy for self consumption during sunshine hours. Choose between a 60° or 90° mount to install your kit in the most productive and elegant way.


Generate your own solar power for self consumption
Reduce your emissions & costs by up to 50%
Top quality panels with 25 year production warranty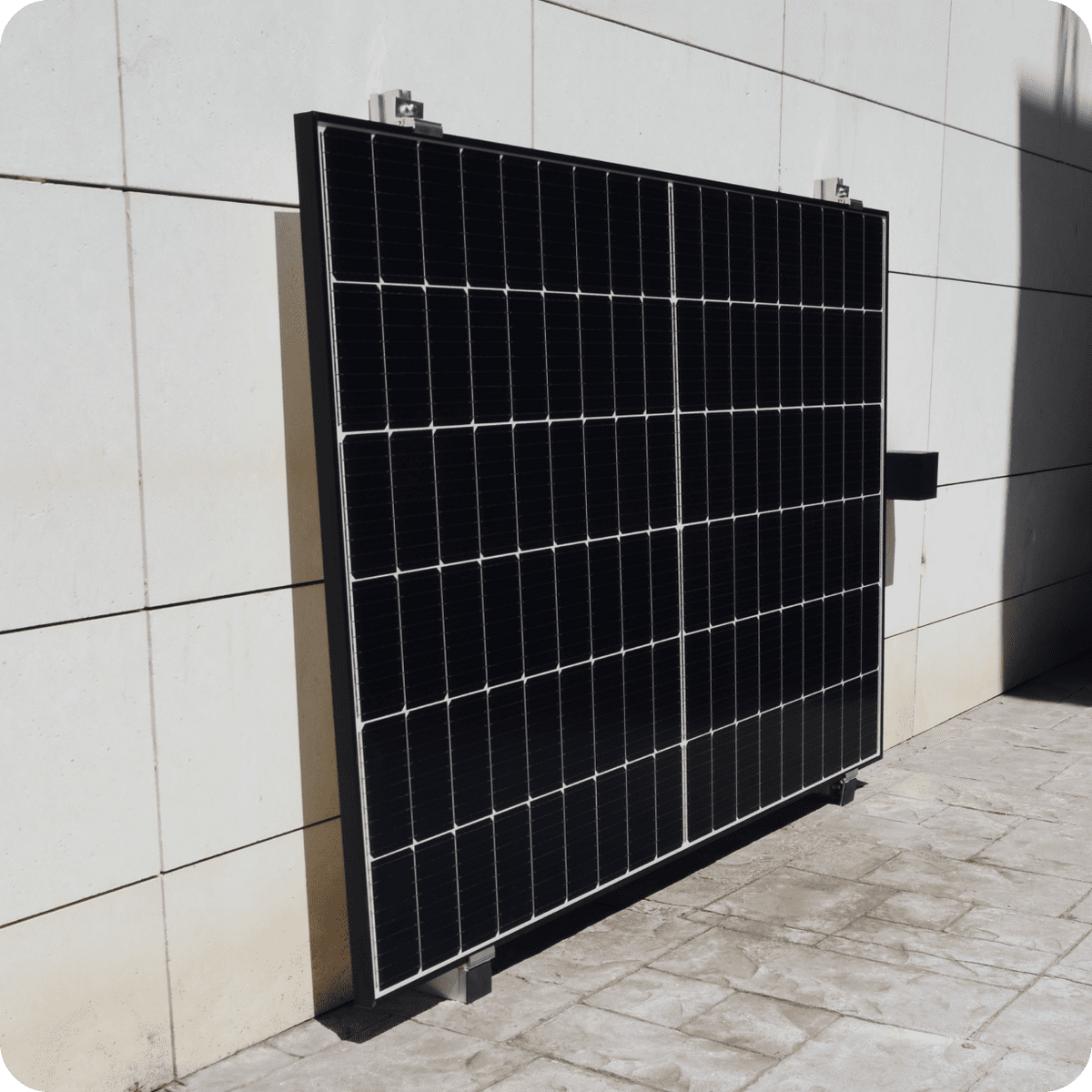 Performance with 90º mount
Fix your kit to your wall with our aluminium 90° mounts in no time. Our kits come with all necessary accessories for a safe and solid installation, for 1 panel (400 W) or 2 panels (800W). Convert your wall into a solar power station!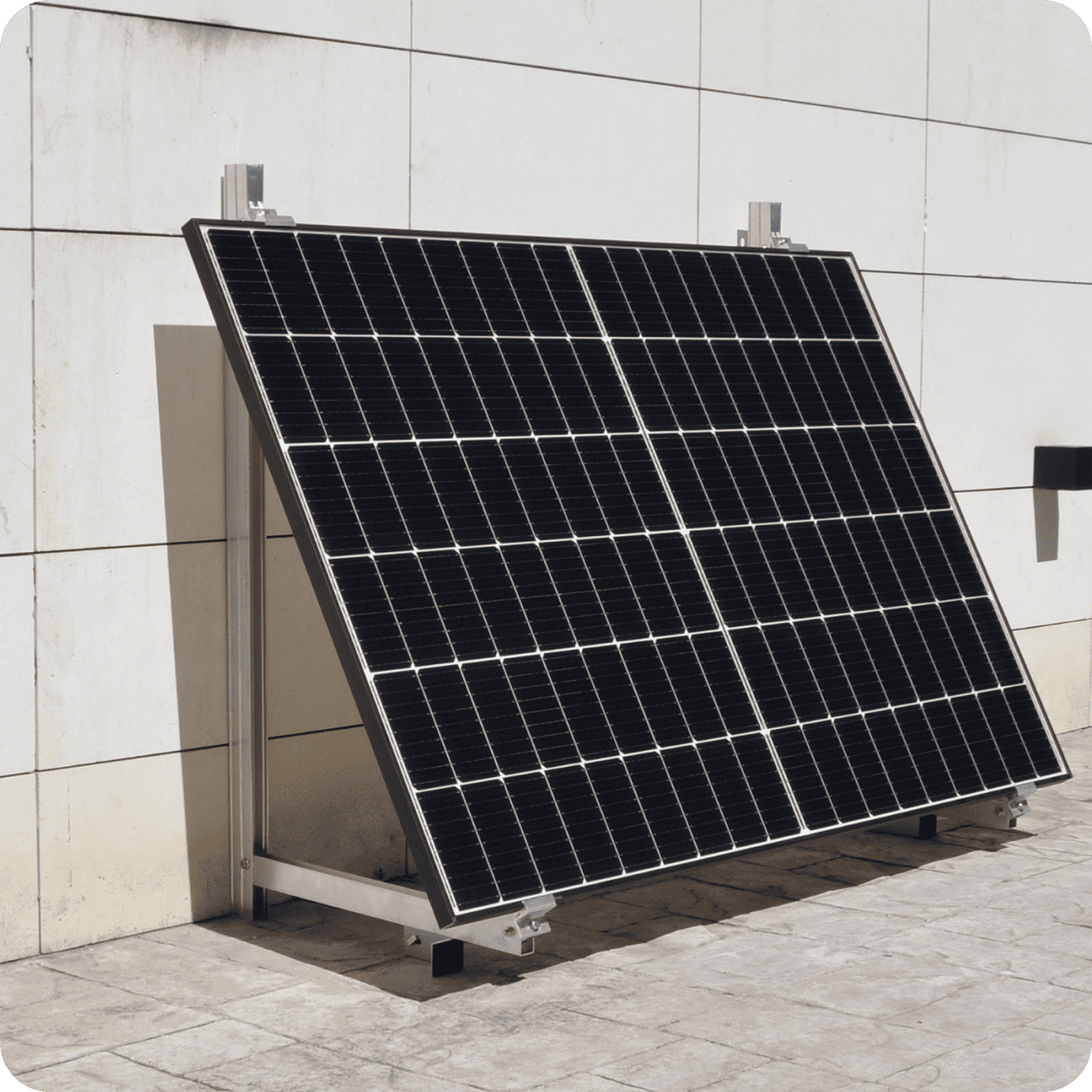 Performance with 60º mount
Give your kit a better production with a 60° angle. Our aluminium mounts assure an easy and solid installation on your wall. Whether you chose 1 panel (400 W) or 2 panels (800 W), your kit is professionally fixed in no time.
Display our elegant Plug & Play Solar Kit on your Wall!
All about Wall Kits