Balcony kits
No roof? No problem. Generate your own solar power with Robinsun's plug & play solar kits. You can choose between a 60° or 90° mount, and save up to 50% on your electricity bill while helping fight climate change using your balcony.


Generate your own solar power for self consumption
Reduce your emissions & costs by up to 50%
Top quality panels with 25 year production warranty
Find the right kit for you!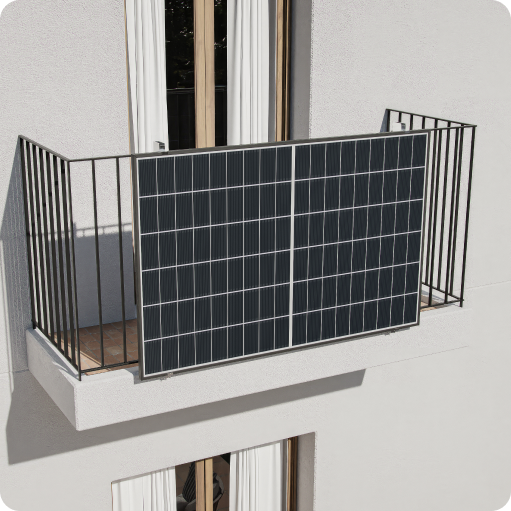 Performance with 90º mount
Our 90° mounts fix your panels solidly against any surface or balcony railing. Kits include all accessories needed for a safe and solid installation. Easy to mount, these kits come with 400 W (1 panel) or 800 W (2 panels) power.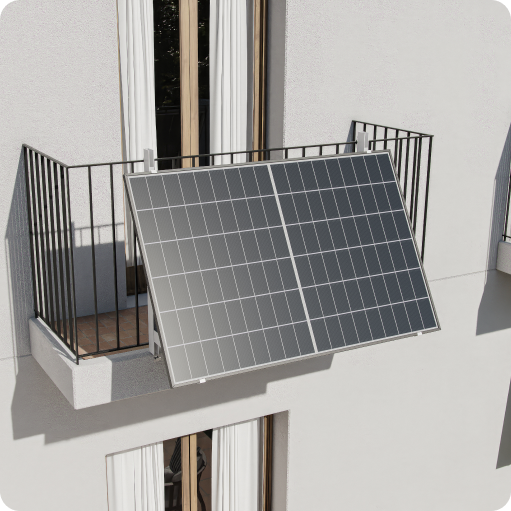 Performance with 60º mount
Giving your panels a slight angle increases their production significantly. Our 60° aluminium mount structures are easy to set up and fix to your balcony railing. Customers achieve significant performance increases with this mount.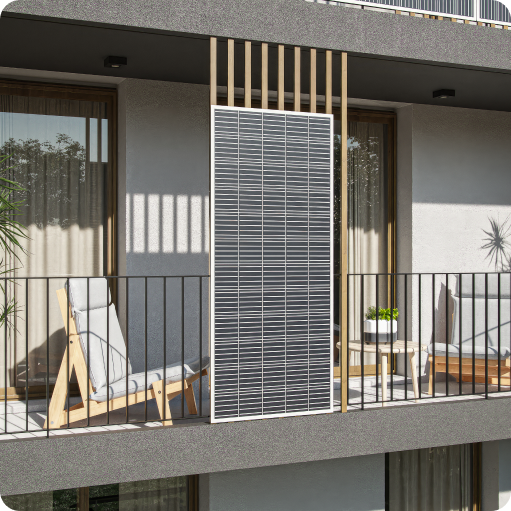 Robinsun Light
Robinsun Light kits are ideal for balconies on higher floors, or with foot traffic under them. Our ultralight panels weigh just 5 kg a piece, and can be easily fixed to your balcony railing with stainless steel cable binders.
How to install a Light kit
Learn how easy it is to install a Robinsun Light plug & play solar kit on your balcony railing. The ultralight panels can be fixed easily with stainless steel cable binders. The whole installation takes minutes and can be done by one person.

Save the planet and your wallet!
Let everyone see you are taking climate action!
All about Balcony Kits